Viral Short "Love Song," Writer-Actor
Logline: Caught in a drug-infused bisexual love triangle, a young musician overcomes heartbreak and self-destruction through music and self-expression.
Festivals: Los Angeles International Underground Film Festival (Winner of "Best Student Film")
Reedy composed and performed original music for this visually compelling and emotionally raw film by Ian Asbjørnsen. Currently Viral with 50,000 Views on YouTube.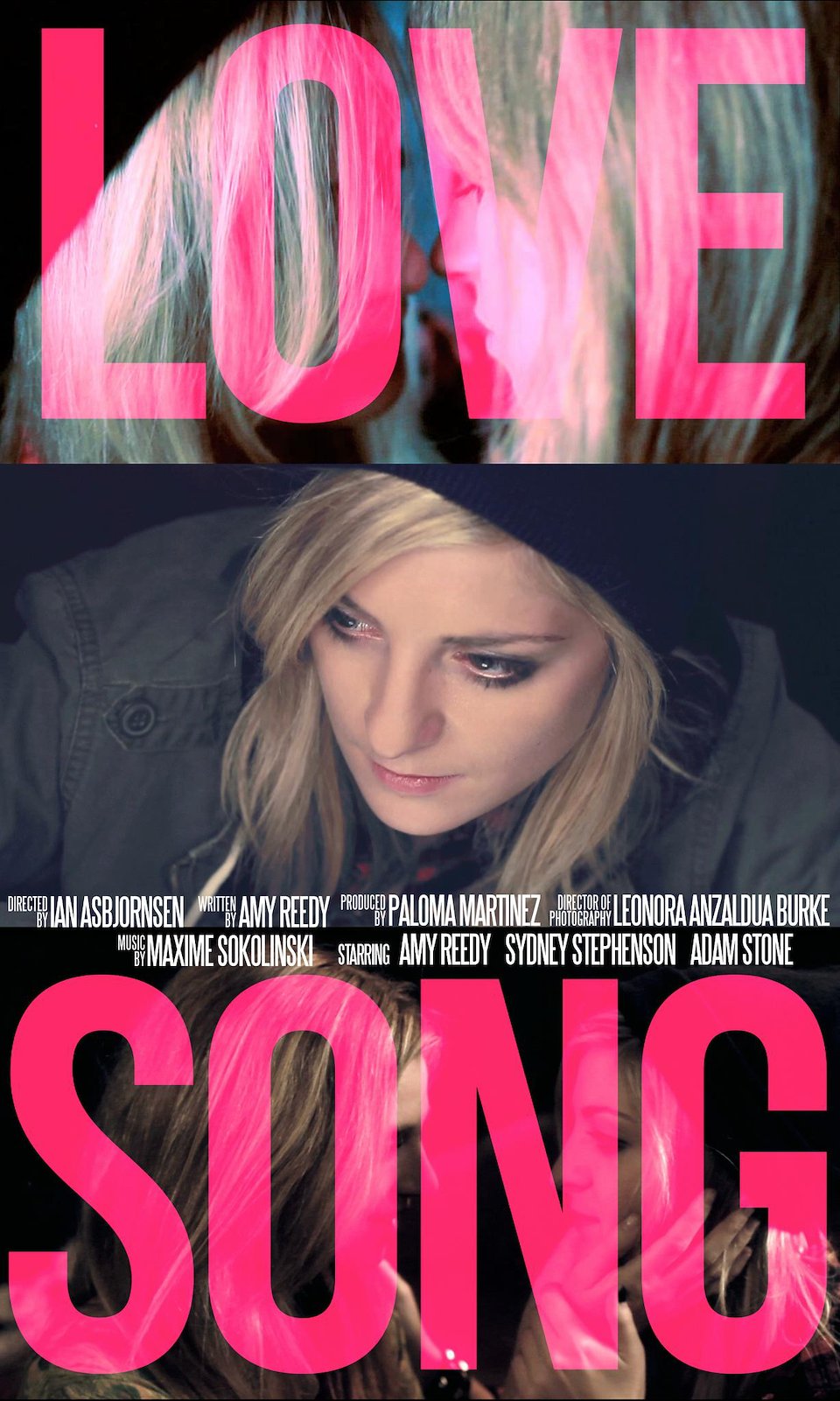 PRESS
Reedy with Director Ian Asbjørnsen after winning "Best Student Film":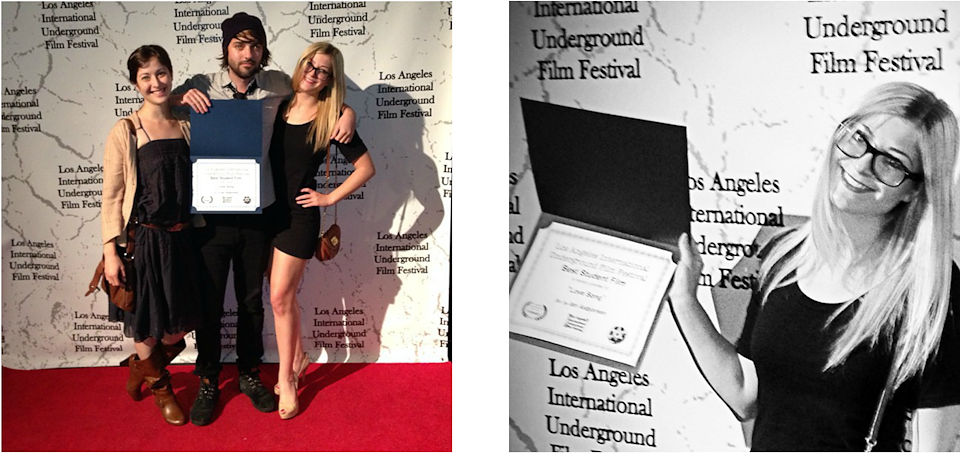 Below left: Reedy at "Love Song" screening." Below right: Reedy doing ADR and Foley for "Love Song."