Viral Short "Truth or Drink," Writer-Director
Logline: In this comedy-drama, secrets and desires are revealed when Jamie and Mimi play a harmless game of truth or drink.
Festivals: Don Thompson LGBT Film Festival
This video has over 2.7 Million Views on YouTube, with a large following of fans who regularly post and have even made viral fan videos of the characters.
Truth or Drink at over 2 Million Views on YouTube (now over 2.7):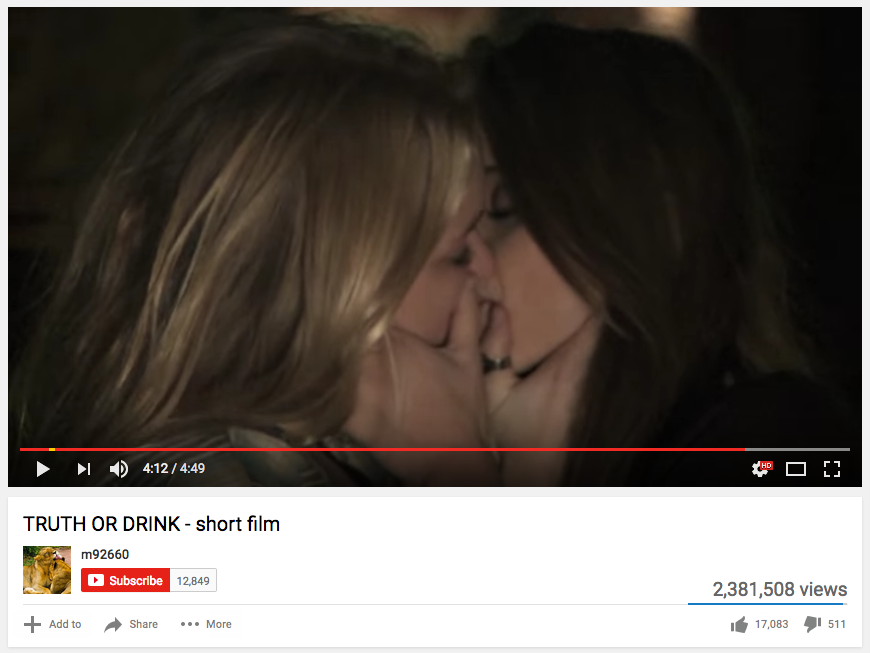 Reedy speaking at a Q&A about the characters and actresses of "Truth or Drink" (left below) and Reedy at the 7th Annual Don Thompson Film Festival, where the film premiered (right below).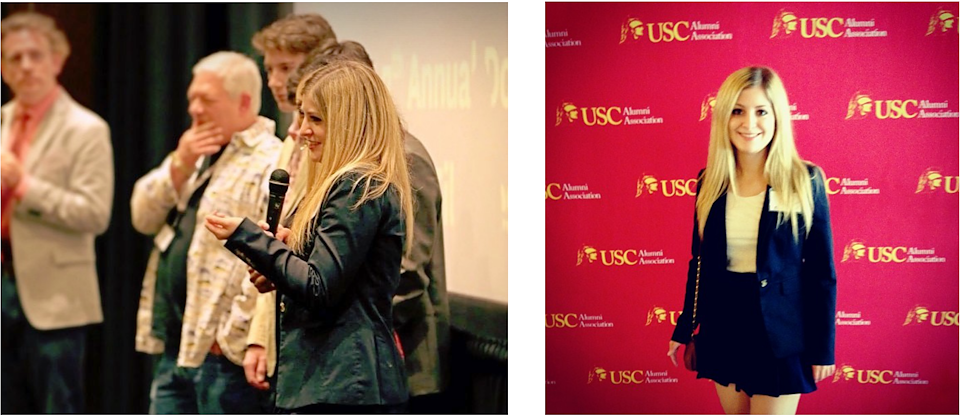 Lots of love for Truth or Drink - here's a collection of some top comments from fans on YouTube: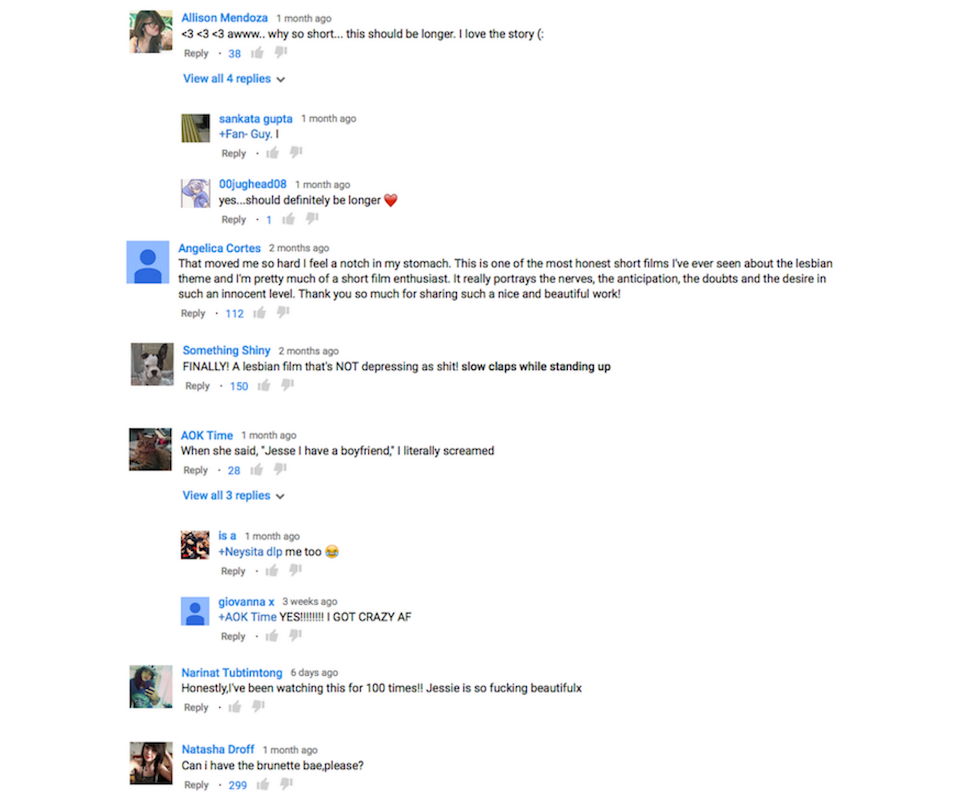 Even fan videos based on Truth or Drink have gone viral - like this one with 700K Views: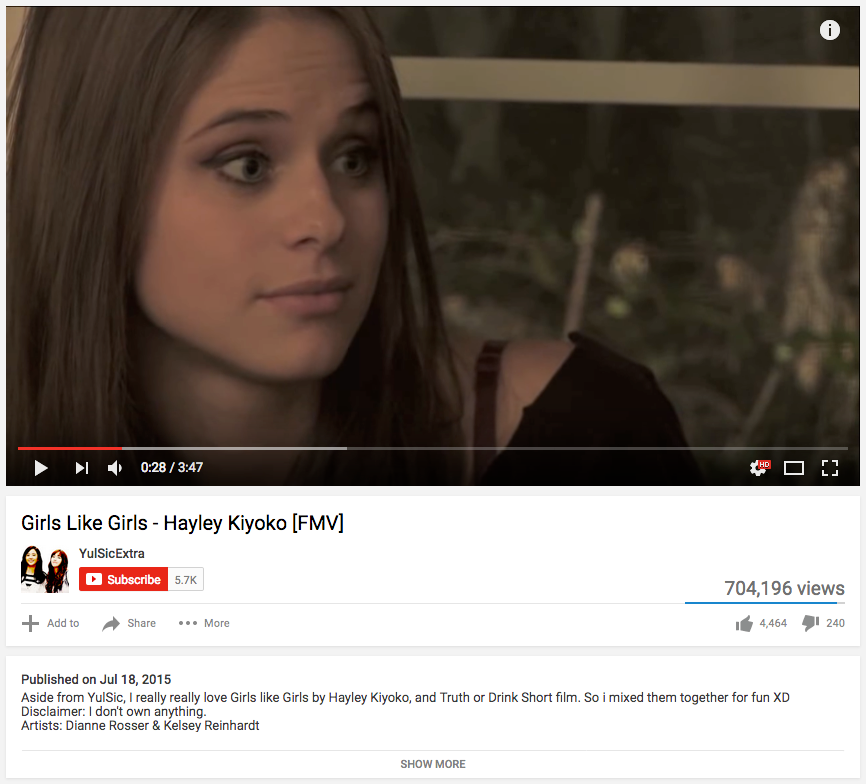 With so much love for this little film, Reedy is currently developing a pilot / film based off of the characters. Contact her to get involved.
---
Starring: Kelsey Reinhardt (Transparent) and Diane Rosser

Type Short Film (Comedy-Drama, LGBT Romance)

Date 2014
Up Next:
"Love to Want to Love" Pop Punk Musical, Writer-Actor